Join the WPCA Radio vision today!
DONATIONS
We need your Support. WPCA Radio is entirely dependent on our audience and the area business community.  Donations mean survival for this station.
WPCA Radio is a 501©(3) tax-exempt non-profit radio station. Any donation you make is totally tax-deductible. It is to bring our communities together to make them better by supporting and helping each other. Your pledge shows you believe in keeping your money in the LOCAL community and supporting what is truly LOCAL!
Other types of Donations:
Donations can be made by cash, check, money order. Any size gift is welcome
May we suggest: Adopt-a-bill: Donate enough capital to fund one of the station's monthly expenses, for a month or for a year.
Have a Fund-Raiser: Your group or organization can host an event or other activity, the proceeds of which would be donated to the station.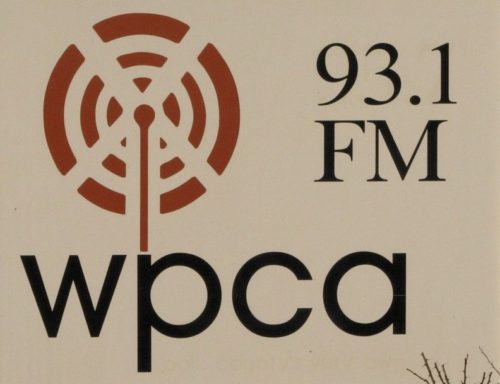 For questions about WPCA or to become an underwriter of the station, please contact WPCA Radio at 715-268-9722.
Consultant
Sandra Michel
130 Riverside Blvd.
Amery, WI 54001
Office: 715-268-9722
Cell 715-501-0424
e-mail:wpcasandra@gmail.com
THE NEW AGE OF PROMOTION
Across the country, people who remember what radio was created to be are beginning to see what this station has known from the beginning; people are tired of being yelled at, driven to distraction by noise called music or promotion, of being treated as though they were automatons moved only by a money-motivated media of a pointless sameness. Local radio must have Local people, doing things that people care about Locally; providing that service in a stress-free environment.
WPCA Radio provides exactly that….24 hours a day, seven days a week, every day of the year!
TEN REASONS TO UNDERWRITE WPCA RADIO
More than 50,000 people have access to the live signal of WPCA Radio; thousands more on the Internet.
WPCA Radio directly serves the largest age demographic in our area, and is the only service of its kind.
WPCA Radio provides Regional News twice each day, five days a week!
WPCA Radio provides Regional Sports updates four times each day, five days a week.
Local individuals are our announcing staff.
Local guests and interviews highlight locally-produced talk shows. The School District Report on Monday, The City Report on Tuesday, the Koffee Klatch on Wednesday and Thursday ... all with a 9:00 a.m. start.
Radio that is unashamed to provide Christian-Friendly programming and messages.
A Community Calendar of upcoming events, ten times each day.
WPCA Radio streams on the Internet 24/7.
Weekly Health programs dealing with area health concerns.
ABRAHAMSON NURSERIES
ADAMS STUMP GRINDING
ADORAY HOME HEALTH & HOSPICE
ALLEN & MARGO MCCARTY
AMERY CHEVROLET
AMERY ECONOMIC DEVELOPMENT CORP
AMERY FAMILY RESTAURANT
AMERY FREE LUTHERAN
AMERY HOSPITAL & CLINIC
AMERY LIONS CLUB
AMERY MEMORY CARE
APPLE RIVER COMMUNITY CHURCH
APPLE RIVER REALITY
APPLE RIVER TV
AUSTAD'S SUPER VALU
BALSAM LUTHERAN CHURCH
BARRY & RENEE IVERSON
BETTY TOMASEK
BOYDS OUTDOOR POWER
CARLSONSV
CHET JOHNSON
CONGREGATIONAL CHURCH
CONNECTING POINT
CYNTHIA L. MOE
EAST LINCOLN ALLIANCE CHURCH
EYE ASSOCIATES
FIRST LUTHERAN CHURCH
FITNESS CENTER
FRIENDSHUH FARMS
GLAMOUR LASHES
JACOBSON MOTORS
JERRY & ANN KRISIK
LARRY & JULIE REIMENSCHNEIDER
LEADHOLM INSURANCE
LENZ HOME IMPROVEMENTS
MIKE MURTHA
MILLTOWN HARDWARE
NEW RICHMOND CHAMBER OF COMMERCE
NORTHWEST COMMUNICATIONS
NOVITZKE ET. AL
NUIC
OUR SAVIORS LUTHERAN CHURCH
POLK BURNETT ELECTRIC
POLK COUNTY PUBLIC HEALTH
ROGER & LOIS VAN SOMEREN
ROSS & GERRI SMITH
SCHEUERMAN-HAMMER FUNERAL HOME
SILVER CREEK HERBALS
SLUMBERLAND
ST JOSEPH CATHOLIC CHURCH
STONE CREEK CUSTOM INTERIORS
SUMMIT SIDING & SEAMLESS GUTTERS
SUSAN & GEORGE BLENKER
THE AMERICAN LEGION - AMERY
the CITY OF AMERY
THE EVERSON FAMILY
THE LOOKING GLASS
TURTLE LAKE DOCK LLC
WESTCONSIN CREDIT UNION
WILLIAMS & DAVIS
WILLIAMSON - WHITE FUNERAL HOME
WILLOW RIDGE
WISER MANUFACTURING
WORN AGAIN