Click the Donate button above to make your donation on line with a credit card.
The Dream Center Inc. is the non-profit corporation owner for
WPCA Radio.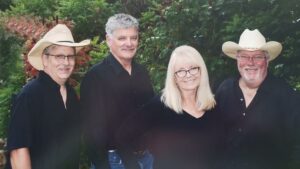 Tune in the last Thursday of the month for a new live taping of Trigger Happy Memories. Join us June 29th at 7:00 p.m. Thanks to Dale Madison for joining us in May for a great show..


We appreciate everyone who pledges to WPCA Radio during the year
Thank you to everyone who pledged to reach our goal of $20,000.00
AND
We EARN that support with news, weather updates, and sports, not to mention community calendar, and the hours and hours of your kind of music.
Hello, my name is Killian Deming. I'm a new volunteer at WPCA Radio. I help manage this website and the WPCA Facebook. Currently, I am a student at Amery High School as a freshman. I started volunteering here because I want to be apart of the future generation of radio. My plan is to go to River Falls Tech School to become certified. I look forward to my time at WPCA Radio.