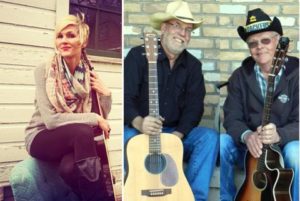 Come and See
Becky Schlegel Duo & the Hunyuks
Saturday August 3rd
At the Amery Classic Theatre!
WE APPRECIATE EVERYONE WHO CAME AND CELEBRATED OUR 15TH ANNIVERSARY

AND
We EARN your support with local area news, reporting over 5,000 stories a year....over 26,000 weather updates per year, and around 6,000 sports updates and games.  Not to mention thousands of community calendar items per year, and the hours and hours of all kinds of music.
Check out Amery Arts Alliance/Amery Classic Theatre